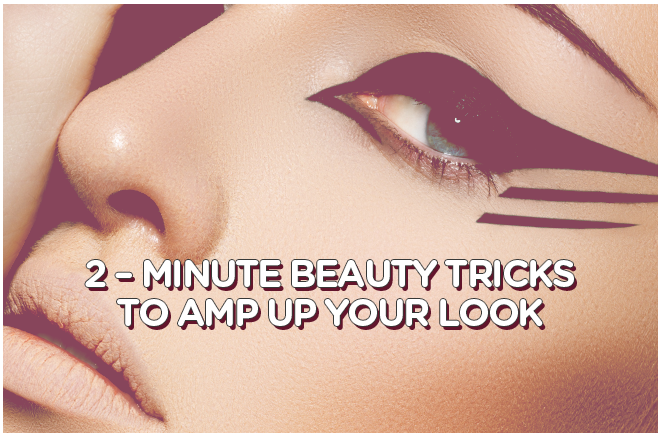 For those always on the run, a full make-up routine is definitely a no-go. Defined eyebrows, a little bit of blush, and a swipe of lipstick would be enough for that everyday polished look for work. But when you need to impress a very important client, you know you'll need to take your make-up game to another level.
Here are some fresh ideas to try in time for that special meeting:
NEGATIVE SPACE EYELINER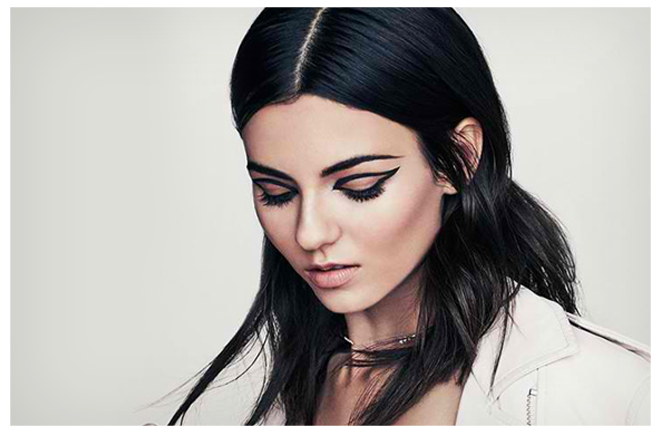 Give yourself a sleek, retro makeover without going over the top. Simply draw lines on the crease of your lids then trace the outline of a cat-eye for that gorgeous pop. Don't forget to use an eyeshadow primer to keep it in place all day.
NON-TOURING
Hate the harsh lines of contouring? Then try non-touring! It revolves on the premise of soft contour and light strobing to give you that dewy, subtly-sculpted look. Start with a tinted moisturizer, then warm your cheeks with a little matte bronzer and add a little highlight on your cheekbones for that natural glowing look.
LIP OILS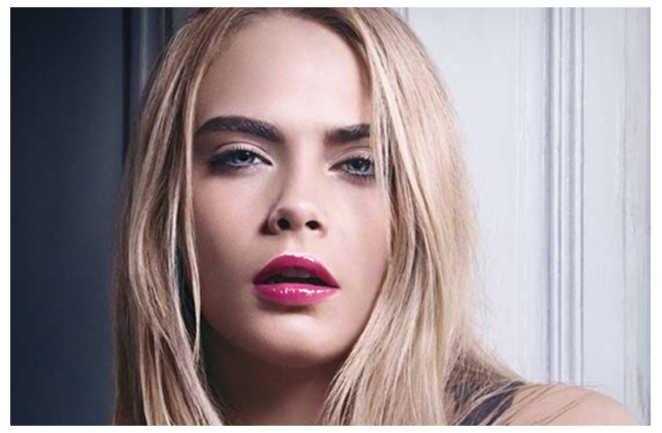 Move over matte lipsticks! Shiny, juicy lips are back! Lip oils are a very popular alternative in achieving those Korean gradient lips. These super moisturizing oils give the right hint of color, which you can also build by layering, with a non-sticky shine.
COLOR LASHES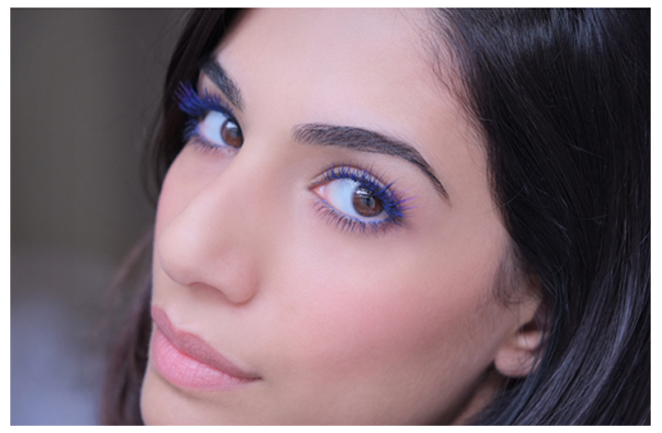 Ditch the eyeliner and grab a mascara for that pop of color that says you're seriously fun! A swipe of blue mascara gives the illusion of brighter eyes and adds a little quirkiness to your look. Finish off with blush and lips in hushed pink tones and you'll surely get compliments all day.
Which trick will you try tomorrow? Complete your lady-boss style with a statement leather bag or shoes, and don't forget to keep them in pristine condition with Doctor Leather!