Anyone can grow a beard, but it takes a gentleman to maintain a groomed one. While beard patterns differ for every man, the upkeep that each one needs stay the same. Here we list 8 beard tricks that will keep your facial hair looking splendid.
BE PATIENT
When growing a beard, leave it untouched for the first 4-6 weeks and resist the urge to trim or style it. This will allow your facial hair to grow evenly and will help you assess what style suits its length and thickness.
MATCH YOUR BEARD TO YOUR FACE SHAPE
Don't get stuck on one style, distinct face shapes call for different beard types. What looks good on others, may not be good for you. Refer to this handy guide after the first month of growth so you can choose a final style that fits your face shape.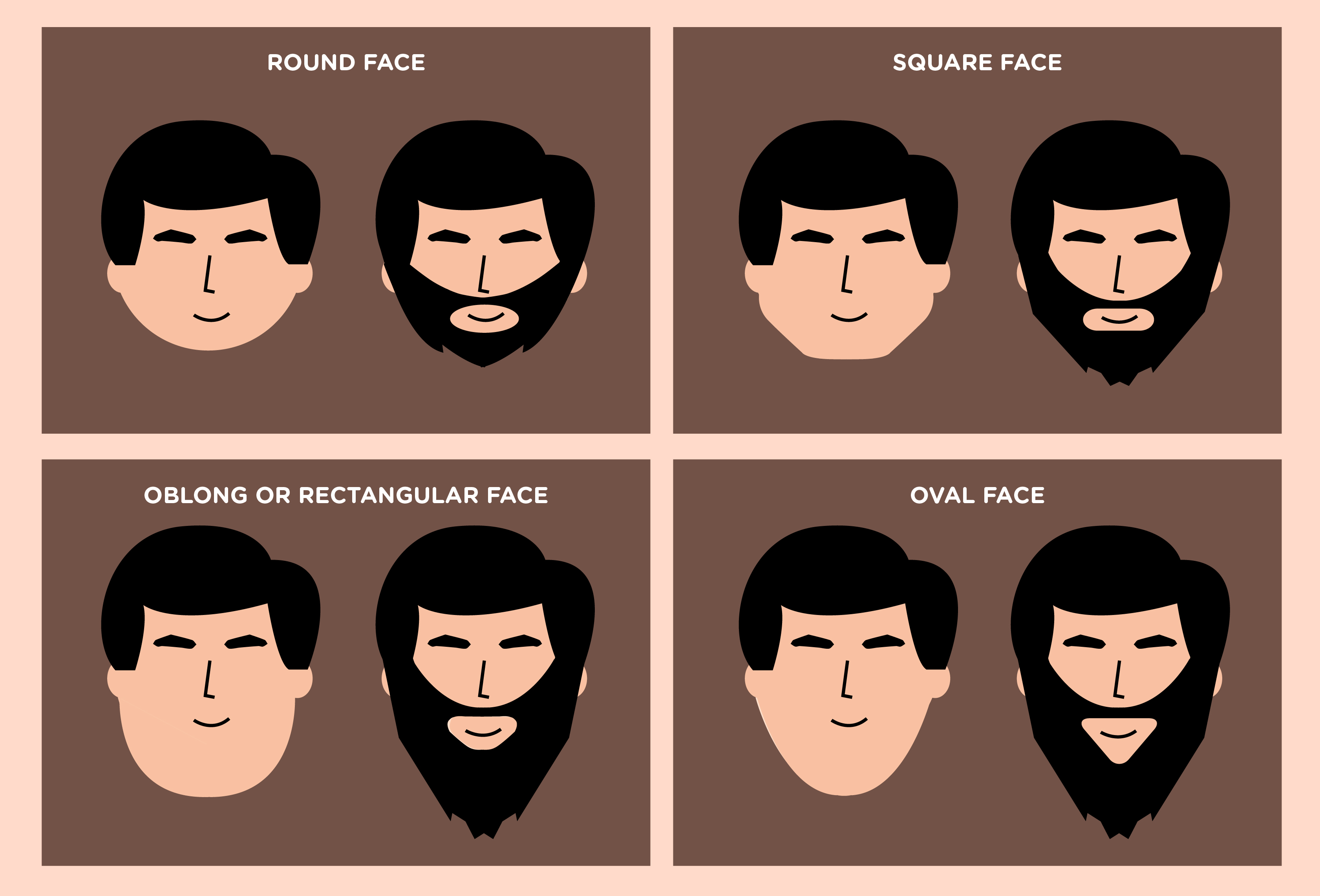 KNOW HOW AND WHEN TO TRIM
Even when you plan on growing it out, it's important to trim it from time to time. Invest in a quality trimmer and experiment with your trimming techniques until you find the right one that suits your master plan.
WASH IT REGULARLY
Washing is most important in the early stages of growth since trapped food and skin cells can exacerbate the itchiness. There are specialized cleansers you can scrub your beard with which is also good to keep your facial hair from frizz and split ends.
USE BEARD OIL
Nothing tames a beard like regular use of beard oil. It comes in many varieties, with different scents to choose from, but all of them aims to condition facial hair and make it look softer and shinier.
TRAIN YOUR BEARD
Keep your beard in line by regularly trimming it with your chosen shape, combing or brushing it daily to wrangle stubborn hair and training them to grow in a downward direction. You can also use a soft-hold styler to sculpt it and keep flyaways in place.
TAKE CARE OF YOUR MUSTACHE TOO
Unless you choose no to grow one, keep your mustache looking neat by trimming the area under your nose with a pair of grooming scissors then naturally sculpt it with a medium-hold wax.
MAINTAIN A HEALTHY LIFESTYLE
For the ones seriously committed in maintaining their beards, start being conscious with what your taking. Your beard is made up of fat and protein, but it's heavily reliant on Vitamins B3, B5, and B9. That means your diet should regularly consist of lean meats, nuts, egg yolks, milk and plenty of leafy green vegetables.
Follow these steps accordingly and you'll be a glorious bearded man in no time. Make sure to up your style with an equally dapper outfit polished with leather shoes, bag, and belt that are well-maintained by Doctor Leather.