Buying your next leather shoes might be a little challenging especially with all the different designer brands dropping their latest products. With so many to choose from, we often focus on the design rather than the kind of leather used. Pairing your leather shoes with your outfit is much easier when you know the type of leather used in your footwear. This also helps in knowing how to properly maintain your shoes.
Next time you're in the mall, trying to look for the perfect leather shoes, use this guide to help you pick the right pair for you:
1. Roughout Leather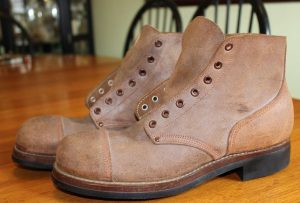 You won't have to buff and shine your shoes for this one. The leather used in roughout shoes are skin-side out, giving them a rough and coarse finish. This type of leather is practical out in the field for its durability and strength.
2. Veg-tanned Leather
Veg-tanned leather shoes are unique for their variety of colors. Vegetable tanning is a process wherein plant matter like tree barks are used to give leather shoes color. You wouldn't want to wear these shoes when it's raining since they easily lose their color and shrink.
3. Pull-up Leather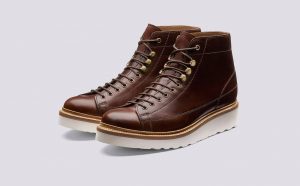 Pull-up leather shoes are one of the most popular leather shoes since the 1920s. The material is able to take scruffs and scratches like a true champion. The leather doesn't demand to be cleaned constantly and is able to retain its shine.
4. Suede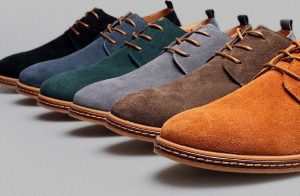 Soft, luxurious, and delicate, suede leather shoes are often lightweight and flexible. It is comfortable to wear and easy to style with casual and semi-formal outfits. Be wary when going out in the rain though because the material loves to absorb rain and dirt.
5. Scotch Grain Leather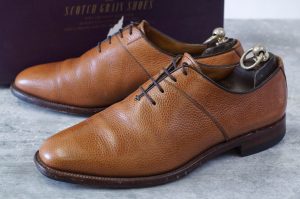 The old calfskin gives scotch grain leather shoes its unique scaly and cracked look. Shrinking the leather used to be the old fashioned way of achieving the look, but today the pattern is generally embossed over the old calfskin. The shoes are great for casual outfits and is also able to withstand heat and rain.
6. Shell Cordovan Leather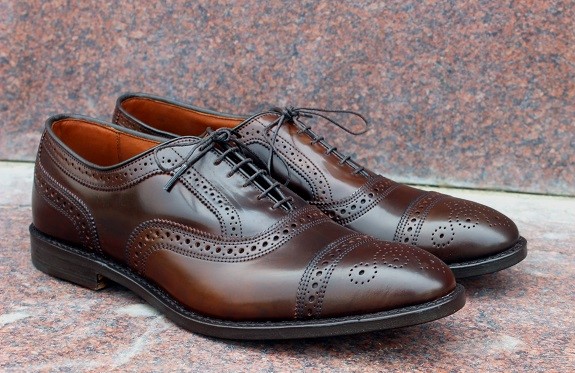 Considered by shoemakers and leather enthusiasts as the holy grail of leather, the shell cordovan standouts for its rarity. Made from the rump of a horse, the material is so dense that it is basically water and stretch resistant. Because of its rarity, shell cordovan leather shoes are only available in a handful of colors.
7. Calfskin Leather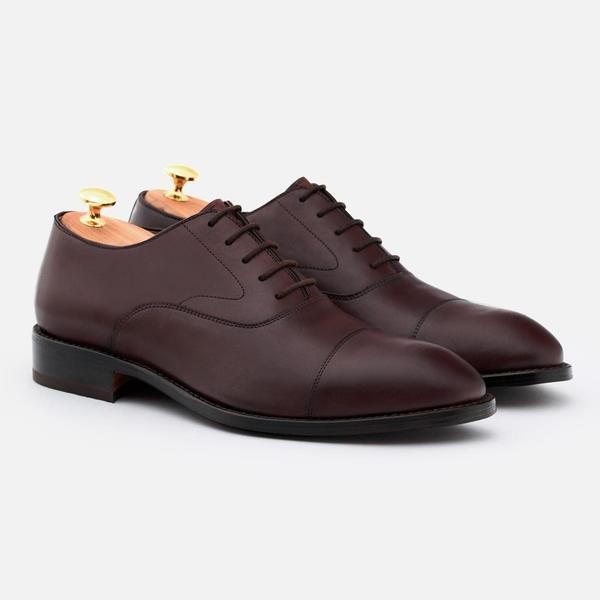 Abundant and reliable, calfskin leather shoes are the most popular type of leather shoes available. If you plan to have only one pair of leather shoes in your collection, you should definitely go for calfskin.
8. Patent Leather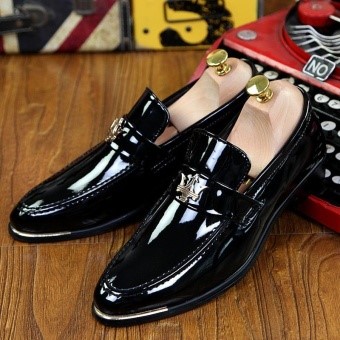 You will surely dazzle when you wear a pair of patent leather shoes. Made for formal events like weddings and grand balls, the shoes are polished and buffed up to its full capacity to shine.
The world of leather shoes is wide and complex. Each material has its own properties and features. Getting to know what kind of leather shoes you have are just the first step to properly maintain them. When your leather shoes are soiled and muddy, you don't have to worry. The experts at Doctor Leather will know how to treat different kinds of leather materials. Get your shoes cleaned and repaired today at Doctor Leather!