Doctor Leather is the most trusted leather specialist in the country. Throughout the years, we have developed our knowledge and skills in taking good care of your beloved leather items. That's the reason Doctor Leather keeps on expanding and improving our services and it brings great joy into our hearts to have a growing number of clients who continuously trust us with their beloved luxury items.
In the hands of Doctor Leather, you don't need to worry about your bags, wallets, shoes, and accessories because with us, you are assured not just of quality knowledge and skills, but of proper tools in maintaining, restoring, and repairing of your items. Since our first year up to the present, a lot of people believed in us and were very satisfied with the service that we have provided them.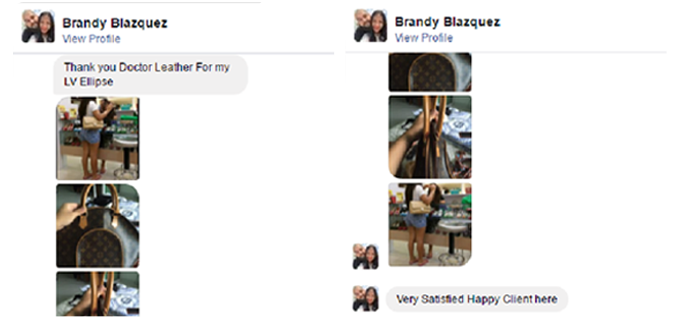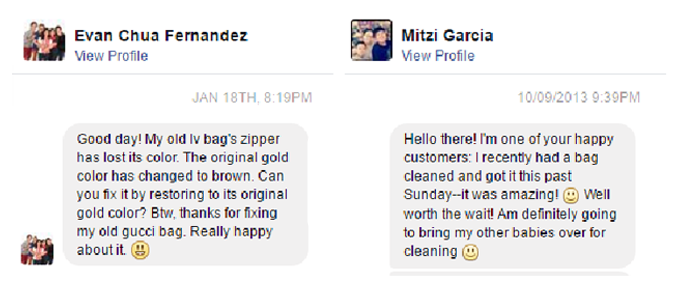 Doctor Leather has been the number one companion of people who really love their bags, wallets, shoes, and accessories. We always aim to provide the needs of these people in maintaining the beauty of their hard earned possessions and these testimonials really are proofs of our great service.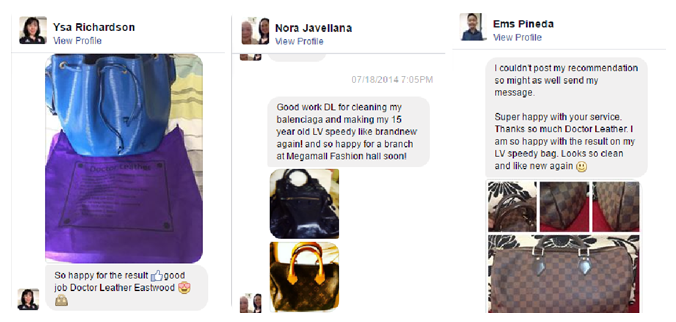 "Fashion buddies" looking old? To us, it has never been a problem. In Doctor Leather, we restore your leather items and you will feel like you've just purchased it in our store as a brand new item. Restoration has never been this awesome!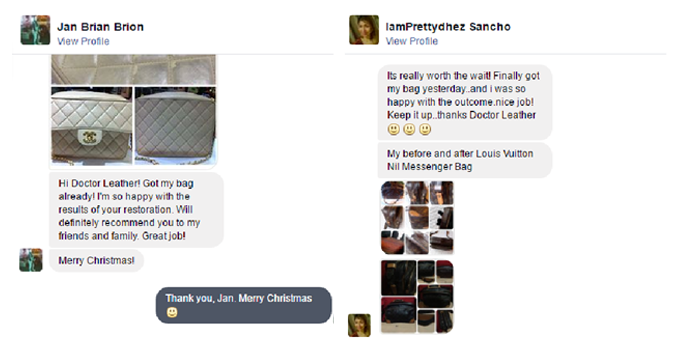 Are your leather items feeling sick and injured? Just visit Doctor Leather and we will cure your item just like how a doctor saves lives. Your items will have a brand new life as if it's never been damaged.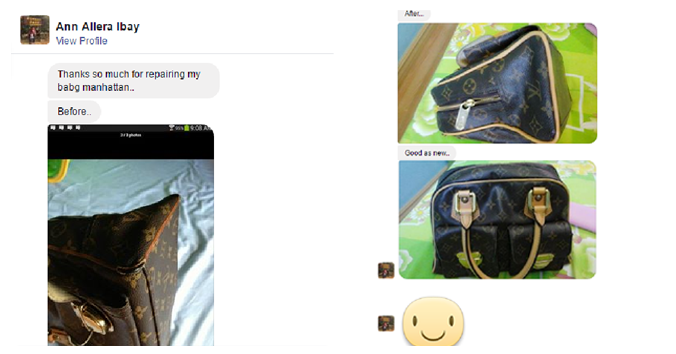 Aside from our main services like leather repair and restoration, we also have other complimentary services that will surely help in maintaining the beauty of your items like handle and zipper repair, Vibram sole replacement and more. With the world-class service from our friendly staff, Doctor Leather is truly the No. 1 Leather Specialist in the Philippines!