With its signature monogram canvas bags seen in women's hands across the globe, there's no way you wouldn't be able to recognize the brand Louis Vuitton.
For over 160 years, the fashion powerhouse has consistently innovated and expanded its product line; from luxury trunks and leather goods to ready-to-wear fashion and accessories, Louis Vuitton has everything a luxury shopper needs and wants.
But before all the glamour of its brand today is the humble story of a boy named Louis Vuitton in 19th century Paris.
In 1837, 16-year-old Louis Vuitton arrived in Paris by foot and started to apprentice at the artisanal trunk atelier of Monsieur Maréchal in Rue Saint-Honoré. This became the roots of his heritage as a world-renowned trunk master. He worked there for 17 years before he opened his own workshop at 4 Rue Nueve des Capucines.
Seeing the struggle with storing round-top trunks on trains and boats, Vuitton created a cutting-edge wonder called slat trunk. It was rectangular in shape allowing it to be stacked with ease, and it was far lighter and more waterproof than leather as it was made with canvas sheathing. Patrons were delighted with its clever array of drawers and nooks which could hold weeks of ensembles. Soon, many other luggage makers imitated Vuitton's style and design.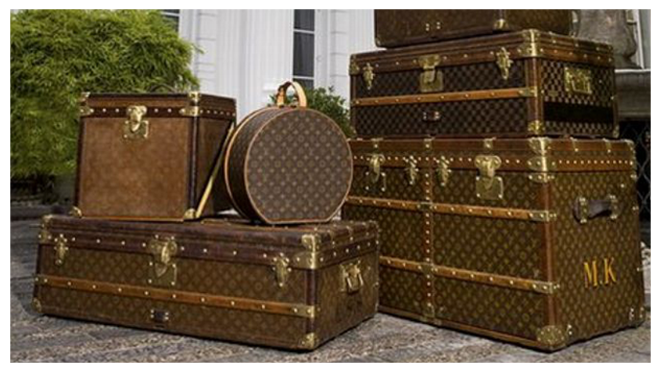 To protect against the duplication of his design, Vuitton introduced the Damier Canvas pattern in 1888 which bore a logo that read "marque L. Vuitton déposée" meaning "L. Vuitton registered trademark".
Vuitton died in 1892 and his son, Georges Vuitton, took over the management of the company. With plans in turning it into a worldwide corporation, Georges exhibited their products at the Chicago World's Fair in 1893 and was met with success.
By 1896, the Louis Vuitton company launched the signature monogram canvas and made the worldwide patents on it. The new monogram canvas is composed of the LV monogram, quatrefoils and flowers, based on the trend of using Japanese and Oriental designs in the late Victorian Era.
The opening of the Louis Vuitton building in Champs-Elysees marked a new chapter in the brand's heritage. Back then, it was considered the largest travel-goods store in the world. Afterwards, the company expanded further to South America, Europe and Asia, and the rest was history.
Louis Vuitton was named the world's most valuable luxury brand from 2006-2012 and as of 2016, the brand is valued at $27.3 Billion. With it's rich history in the art of trunk and bag making, Louis Vuitton truly is one of the most treasured brands in the fashion industry and will continue to be so for a long time.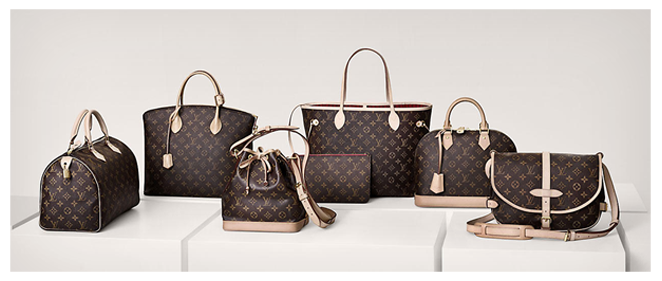 What Louis Vuitton products do you have? Whether that be luggage, handbags or shoes, taking care of your luxury goods are a must, especially when you've considered them as investments. Take them to Doctor Leather for a free consultation and we'll work our magic to bring them back to its glory days.