Rock Your 2023 with Viva Magenta, Pantone's Color of the Year
One of the many things that fashion enthusiasts are excited about when welcoming another year is the pantone's color of the year. This greatly affects their style and helps them mix and match their outfits to show more beauty and elegance. The rich mixture of red and purple, Viva Magenta, is the color you'll be embracing this 2023. If you haven't started loving this color yet, it's about time you finally do.
We've come up with some hot pink items that are definitely must-haves to elevate your style all year round. Try these and there's no doubt you'll be a headturner anywhere you go!
Chanel Mini Flap Bag
Made from wool tweed and gold-tone metal, Chanel Mini Flap Bag adds up to a feminine style that is perfect to match both with earth and bright colors. Any outfit will look dashing with this bag so try this for your dinner date and exude that sophisticated aura.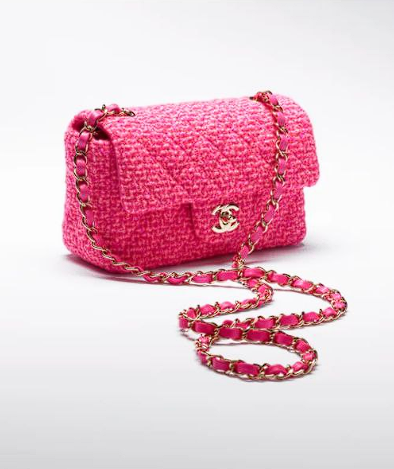 Image Source: https://bit.ly/3WNAn6a 
GUCCI Slide Sandal
Whether you're heading for work or attending a formal event, this slide sandal from Gucci is a great footwear to make you comfortable and classy all day or all night.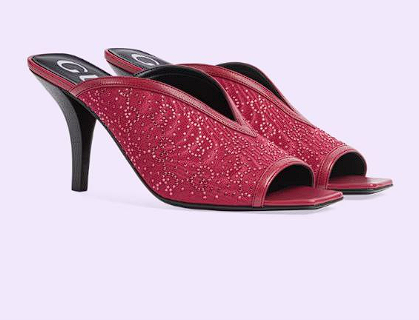 Image Source: https://bit.ly/3Gh4lKx 
Hermes Birkin Handbag
Who doesn't know about the timeless beauty of Birkin? Definitely none. It's a gem for fashion enthusiasts and a lot of women dream of having this bag. Add this to your bag collection and you'll never go wrong with your wardrobe.
Image Source: https://bit.ly/3hY22CH 
Fendi – Macrocheck Fuchsia Blazer
A blazer adds a beautiful layer to any outfit, and what makes it even better is you can look really elegant with it. This Fendi blazer is perfect for your leather pants or skirt. Wear this at work and feel confident throughout the day.
Image Source: https://bit.ly/3WF7eKu 
Louis Vuitton Outdoor Slingbag
Women love exuding elegance but other than that, you absolutely love comfort, too. Having this slingbag with you on a casual weekend is something that makes you feel relaxed without worrying about forgetting your belongings when you go to the mall or to your friend's house.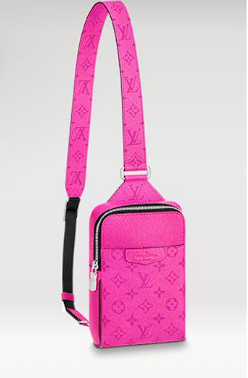 Image Source: https://bit.ly/3GliXbS
Dior Pink Mesh Fusion Embellished Slip On Sneakers
Who would've thought sneakers can look good with some beaded pieces? Here's a comfy pair of Dior Slip On Sneakers to wear on your sports activities or during your errands. 
Image Source: https://bit.ly/3jqhb01 
Dolce & Gabbana Corset Dress
Emphasize your figure with a corset dress from Dolce & Gabbana. It has white floral design that looks simple yet stylish. Pair this with a lovely pair of heels and you're good to go.
Image Source: https://bit.ly/3vg8EiW 
Balenciaga Suit Jacket
No matter how plain your top and pants are, you can still look stunning with this pink suit jacket. You can wear this during your corporate meeting or during a formal event and everyone will surely love your outfit.
Image Source: https://bit.ly/3PWHEOZ 
Coach Sneakers
Planning for an out of town trip is both exciting and overwhelming, and deciding which items to bring takes too much of your time. With these pink sneakers, you don't just look stylish but you can also feel comfortable. You can pair this with a cropped top and jeans or a skater dress.
Image Source: https://bit.ly/3WiRwVH 
Dior Small Brim Bucket Hat
When you travel, a hat is a must-have. It's not just an essential when you go outdoors but also an accessory to elevate your wardrobe. This Dior bucket hat gives off a refreshing vibe, so you can wear it on a summer day or on a cold, rainy night.
Image Source: https://bit.ly/3PVLacj 
You sure are excited to welcome a new year and try new fashion trends. Your style for 2023 does not limit with only the items above. You can try anything that suits your personality and preferences. What's important is you're comfortable and happy with what you wear. 
To keep your outfits looking good as ever, you can restore your clothing and accessories at any branch of Doctor Leather. Any damage it acquires, little or severe, our experts can transform your treasured pieces. Feel beautiful all year, rock your 2023!