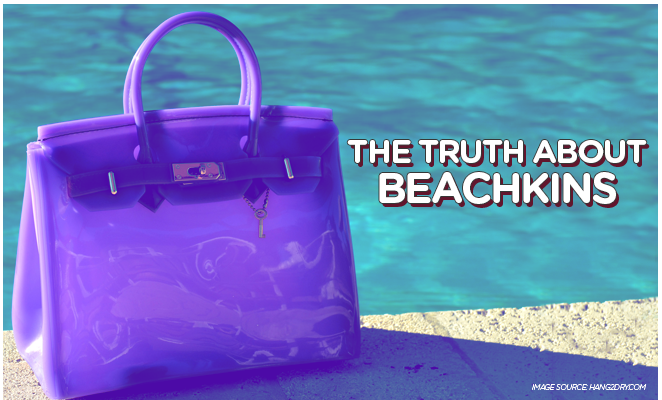 No matter how much we try to cultivate an honest industry, there seems to be a never ending supply and demand for counterfeits in the country. From handbags, shoes, cosmetic products, and even food, fake products abound in the market everywhere you go.
Counterfeiters especially profit in the luxury handbag industry where they sell copied designs for a fraction of its original price. Fashion houses like Louis Vuitton has taken action against infringers in recent years, but they continue to manufacture fake products because the demand is high.
But design infringement doesn't end in counterfeit products, nowadays there are a lot of brands who profit from using trademark designs of fashion houses, altering it subtly to come up with a new product.
One such brand is Hang2Dry's Beachkins, the waterproof beach bags that looks exactly like the iconic Hermès Birkin bag, only that it is made with plastic. It is marketed as the "ultimate beach bag" and sells at $159 a pop or roughly Php 6,800.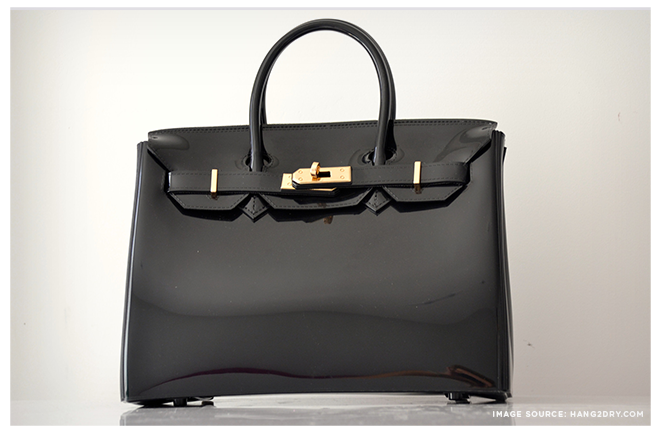 Beachkin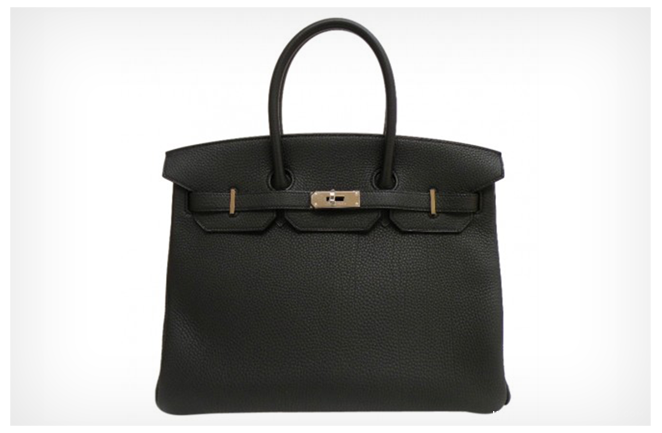 Hermès Birkin Bag
Hermès owns trade dress registration for the Birkin bag as a whole, from the shape of the bag down to its padlock. The fashion house has pursued cases against several companies selling knock-off products based on the famous Birkin design, yet some brands continue to tread the thin line between infringing and inspiration.
In 2014, Hermès filed a lawsuit against Emperia, Inc., Anne-Sophie, Inc. and Top's Handbag, Inc. for trademark infringement. The knock-offs sell at wholesale prices from $15 to $20. The lawsuit is based on the Birkin Bag trade dress which is defined by "(a) a distinctive three lobed flap design with keyhole shaped notches to fit around the base of the handle, (b) a dimpled triangular profile, (c) a closure which consists of two thin, horizontal straps designed to fit over the flap, with metal plates at their end that fit over a circular turn lock, (d) a padlock which fits through the center eye of the turn lock and (e), typically, a key fob affixed to a leather strap, one end of which is affixed to the bag by wrapping around the base of one end of the handle."
Hermès argued that the counterfeiters have "taken advantage of the Birkin Bag's fame and have tarnished Hermès reputation for quality and commercial integrity by leading customers to believe Hermès licensed the bag's designs to them."
So it's interesting that Hang2Dry's Beachkin continue to sell worldwide despite the obvious fact that it clearly copies the protected design of the Hermès product, not to mention how it is named to make use of the familiarity of the famous Birkin name.
Looking at Hermès legal history, it is noticeable that the fashion house has filed far fewer lawsuits compared to other brands, which might explain why Beachkin is still marketed in the clear.
And in what looks like a twist of fate, there are already knock-offs of Hang2Dry's Beachkins here in the Philippines, with price ranging from Php 1800 – Php 4000 a piece, proving that there's not much that can't be replicated nowadays.
Do you own or are you planning to buy a Beachkin? What do you think about this issue? Share your thoughts in the comments below.