The one thing women love more than shopping itself is shopping for the men they love. Making your boyfriend a living Ken doll is a dream every fashion-forward gal once had, and still is for most of us. But with the rise of men's fashion in retail, women gained an emerging competitor capable of equally stylish choices: men themselves.
The menswear boom can be traced back to the changing attitudes of men towards their appearance – more time invested in the gym, increase in skin care knowledge, and looking up to influencers who set trends. Men are now as fashionable as women, and they're loving it.
Here we've rounded up the biggest menswear trends from the runways of Paris, London, and Milan:
NEO-SEVENTIES
The revival of the wide-legged jeans and eye-popping, intricately-patterned bright long-sleeved polo is perfect for a casual, retro vibe.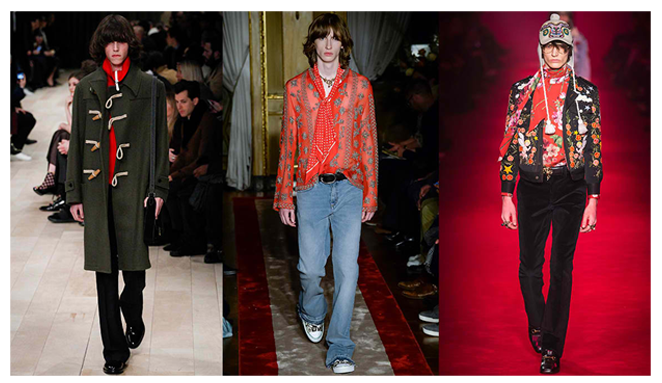 From left to right: Burberry, Roberto Cavalli, Gucci (Photo courtesy of Vogue)
MILITARY
Strong, structured silhouettes dominated the runway bringing in a fresh, formal look amidst loose, casual trends.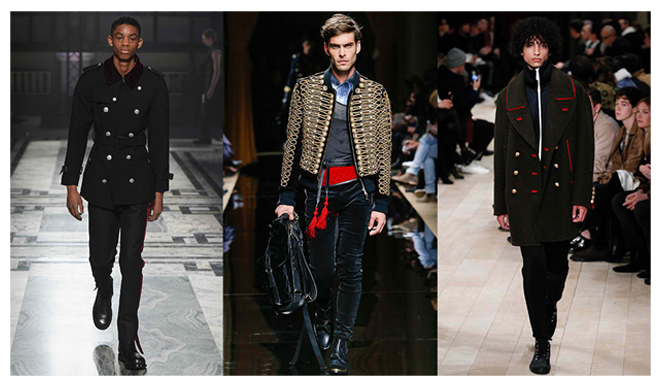 From left to right: Alexander McQueen, Balmain, Burberry (Photo courtesy of Vogue)
CHECK
Toned-down or full-on, the check print is definitely making a big comeback this season.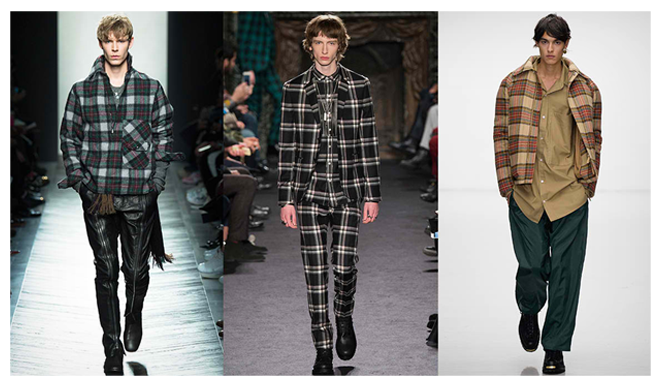 From left to right: Bottega Veneta, Valentino, Lou Dalton (Photo courtesy of Vogue)
HIPPIE GRUNGE
Tie-dyes, florals and acid-washed colors are coming back for the inner boho-child in you.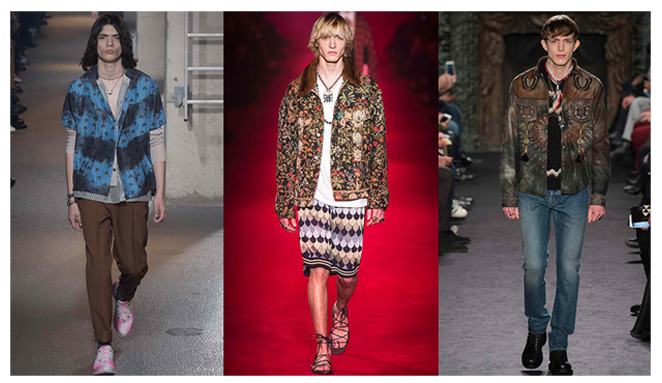 From left to right: Lanvin, Gucci, Valentino (Photo courtesy of Vogue)
TRACKSUITS
Upgrade your active wear with the revival of tracksuits, perfect for that after-gym OOTD.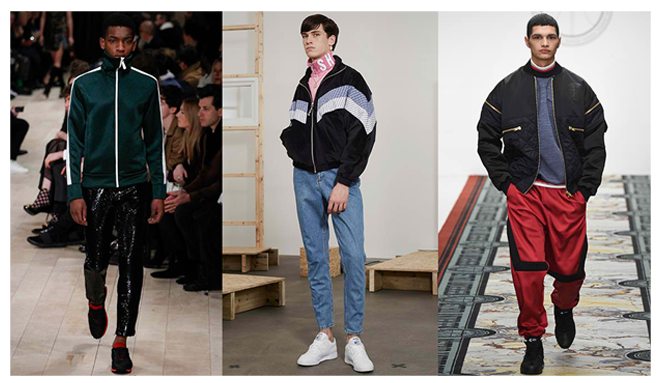 From left to right: Burberry, Christopher Shannon, Astrid Andersen (Photo courtesy of Vogue)
Finish any of these trendy looks with a leather item designed to stand out from the rest! Don't forget to bring your trusty bags or shoes to Dr. Leather for repair and maintenance so you can be fashionable always.