Leather may be the least popular raw material for pants, but it's also one of the most fashionable. With leather pants, you can change your look from edgy to sporty, and everything in between. But before you spend on these versatile pants, you should know first what to match it with.
Here we break down the best attire that will go well with your leather pants:
GO DENIM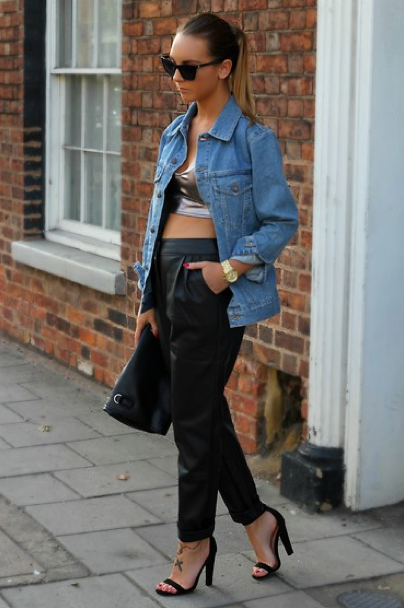 Nothing screams "rock and roll" more than leather and denim. Besides making you look like a total badass, the contrast of the leather and the denim compliment each other well.
WEAR BRIGHT PASTEL COLORS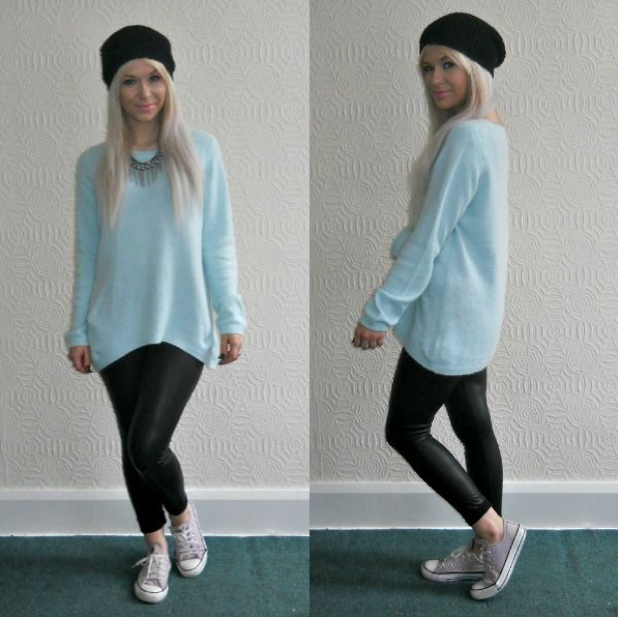 A pair of dark leather pants will compliment your light blue sweater or your pink polo. Make sure all your other pieces are in dark or neutral tones to keep the focus on just one piece.
SPORT ON YOUR BLAZER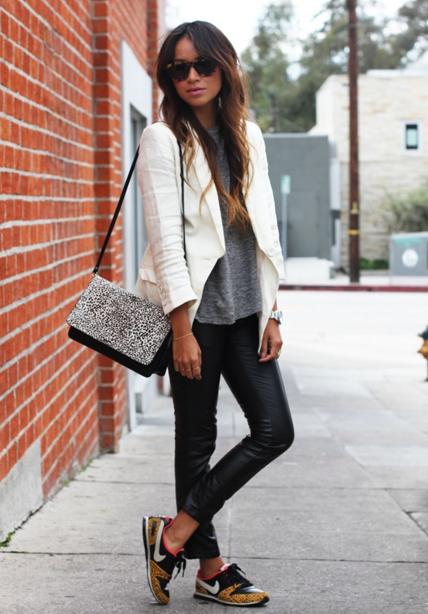 Pair your edgy leather pants with a subdued blazer for a casual, sporty look. Slip on your favorite sneakers too for a comfortable OOTD with an edge.
GET INTO TUNICS AND LONG BUTTON-DOWNS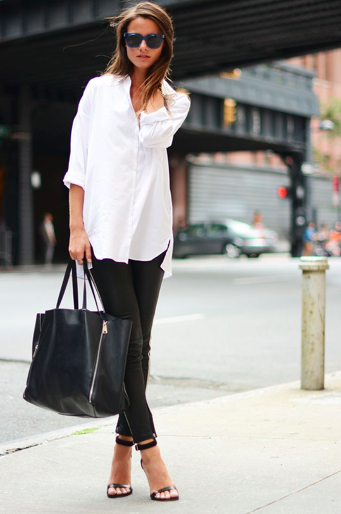 If you want to feel relaxed during weekends, go for long button-downs and tunics. Turn the laid-back look up a notch by pairing it with leather pants. Not only does it give you an edgy vibe, it also amps up your style without piling on accessories.
KEEP IT CASUAL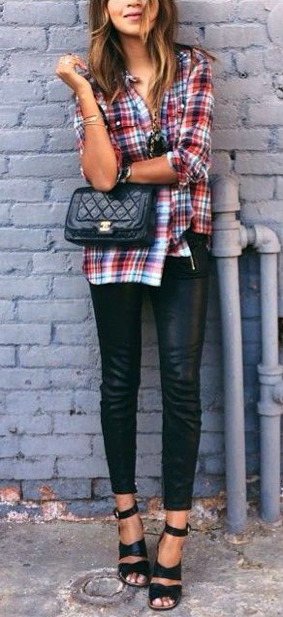 To get that casual look with your leather pants, sport on a plaid shirt and put on designer heels. Opt for flats if you really want to keep it toned down. Just remember to stylize your OOTD to avoid looking sleazy.
Ready to rock Instagram with your latest look? Follow our simple guide above and you'll be the star in leather pants in no time! Keep your leather pants and other pieces in good condition by having them maintained, repaired and restored by Doctor Leather. Visit any branch for a free consultation and learn more on how we can help you take care of your leather items.