We love leather! We bet you do, too, right?
From bags, shoes, jackets, your trusty wallet, key holders, down to laptop sleeves and footwear – leather has always given a classy, sleek, and sophisticated impression to its wearer. But how did leather become the popular material that it is today?
During the primitive times, hunting animals and gathering greens and crops were the main source of food for man.  From animal carcasses, they take out the skins and used these for clothing and shelter.
Since then, leather manufacturing has evolved and became more streamlined through processes starting from curing and soaking until tanning, buffing, and brushing. Measurements for final products are done after finishing and final grading.
These complex processes are needed before you can score a good leather bag.
Let's get to know some of the more popular types of leather that your favorite luxury bags use:
Lizard skin
These pieces are almost always seen in hip, vibrant colors that can definitely upgrade your outfit from plain to awesome, day or night. These shiny bags gleam because of the small scales of the reptile's skin.
Lusting for: Hermes Parchment Lizard Kelly Pochette Bag, Prada Lizard-Trimmed Nylon Shoulder Bag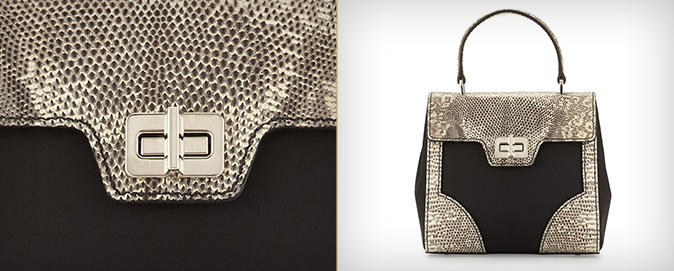 Calfskin
Soft and velvety, bags made from aged calfskin are for those who want to bring "unstructured" sophistication to their plain look.
Lusting for: Chanel Reissue 2.55 Symbol Flap Bag, Louis Vuitton Lockme MM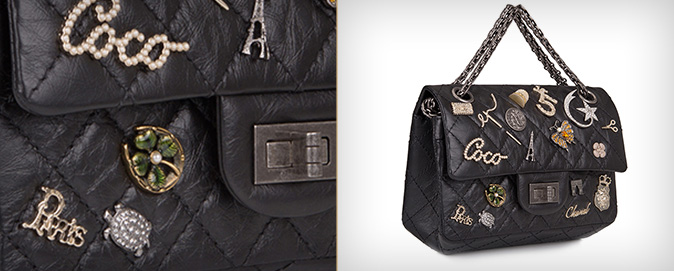 Saffiano
Saffiano leather is also made out of calfskin but bears a textured, diagonal pattern. Bags made from this material are ideal for everyday use, as it is more versatile and easy to maintain than most types.
Lusting for: Prada Safiano Cuir Tote, Salvatore Ferragamo Small Beky Saffiano Leather Tote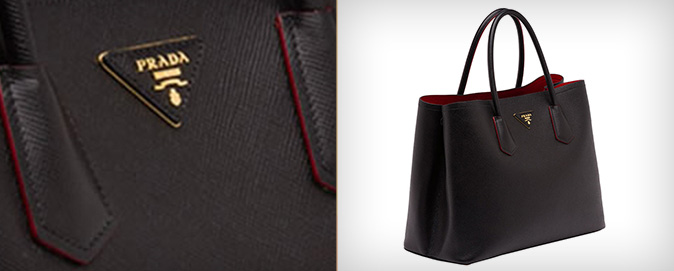 Bags made from quality leather can be a good investment – fine leather bags are elegant and timeless, and can match any personality. When properly taken care of, these bags can even be passed on from one generation to another.
Planning to cop one soon? Make sure to constantly check our blog for more tips and raves about leather!