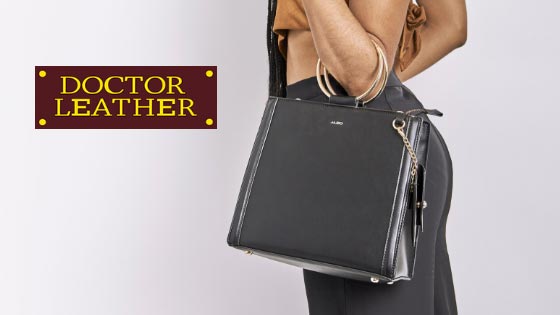 For most people, leather purses and handbags are personal items that many of us are more than willing to pay for. Though women have a tendency to "invest" in handbags more than men, men nowadays tend to carry luxury bags and purses as well.
Just like a diamond engagement ring or watch, you want it to last for a very long time. Taking good care of leather goods could be tricky, and when it's a thing you have fallen in love, we've become too attached to it, which is why maintenance and restoration is a crucial part of owning a luxury bag.
Actually, the day we purchased our luxury bag is the day where we should start taking care of it as preventing it from getting damaged is much easier than repairing it once a problem occurs. You should treat your bag using a cream or leather care product developed for this, at least once every 2 to 3 months.
In addition, regular cleaning must be a no-brainer – even if it's just a quick wipe. For fast, regular cleanings just wet a damp cloth and remove dust build-up that can harm the bag, it's lining, and interior pockets. But when your bag has some wear or age, it will typically require a more thorough cleaning with a professional bag restoration specialist every few weeks to keep it like new.
Here are some easy to follow tips to ensure that your luxury bag will last for a very long time:
Once a week, wipe your leather bag with a soft cotton cloth. Always remember, never wet your leather items, even if it gets dirty. Instead, use a soft cotton cloth to clean the leather. Make sure that you wipe with the grain of the handbag to prevent ruining the leather. If you've ever sanded a plank or trimmed a filet, you get the idea.
Avoid the usual household wonder liquids. These products have chemicals (whether occurring naturally or man-made) that may destroy your hard-earned investment.
Ink and pencil marks. The key to getting rid of ink is to treat them right away. Your very best bet here would be to call the nearest Doctor Leather branch and schedule a consultation. If you don't have the time to do it, try a special ink removal for leather and then follow the care instructions, and ensure to condition the area afterward. Allow it to dry properly before using the handbag. If the ink stains are old, do not attempt and eliminate these yourself. Seek an expert's help, you may need it.
Stuff your bag when not in use. If you are a collector of leather handbags or have some of them that you only use on special occasions, then it might be a good practice to stuff your bag with terry cloths or some filling materials. It will maintain its shape for a lifetime. Some leather repair stores like Doctor Leather sells bag pillows that works better as stuffer compared to recycled clothes or newspapers, which may damage the bag if not used properly. Therefore, it's highly recommended to use bag pillows if you can find one.
Grease stains. Just wipe them off with a soft cotton cloth on the affected area. This stain is much easier to remove as compared to other stains – although it would be better to do it right away and do not wait for the grease to toughen up.
Use a different cleaner based on the material of your bag. An overall leather cleaner will not be as powerful on suede or nubuck than a product specifically designed for it. Simply do your homework or consult the manufacturer's recommendations. Your safest bet to ensure that your suede or nubuck handbag won't get damaged is by leaving this job to the experts. Doctor Leather has a wide range of cleaning agents for every material – whether it's a traditional leather, suede, or nubuck, you're ensured that your bag will be as good as new once they are done restoring it.
Spot testing is key. Always, always spot test a small area before applying the whole product on your leather item. It's easier to fix a small area in case there's a bad result from using the cleaner rather than ruining the whole bag. If possible, test it at the bottom or on an area that is hidden.
Always use the dust bag when storing your bag. If your bag comes with a dust bag, then you must use it. Dust bags are not intended for fine branding and great packaging, they are intended to maintain your handbag dust-free when they are not used.
Avoid direct sunlight. Just like your furniture set, you would not leave the window open and expose it in the blazing sun. Always ensure that your bag avoids being exposed in the sun for a very long time. It will most likely be too strong for the leather in your bag and may discolor it.
Eliminate bad leather odor. To forever banish lingering effluvia, place an open container of baking soda inside your bag, then place your luggage in a dust bag or pillowcase and then leave it to sit for 24 hours. It will absorb that odor you didn't like.
You may not have thought of this, or possibly It's affected you already. Do not rock light color handbags with dark clothes. The dye from your dark clothing may transfer and move to your handbag. This is one of the single hardest spots to remove. If you do end up with an extremely stubborn blot, try matching a shoe polish into the color of the purse and buffing a little amount over the affected area.
For your leather restoration needs in the Philippines, you may send us a message at Doctor Leather, your bag restoration specialist.